Finally there is a major non-surgical Breakthrough for scoliosis!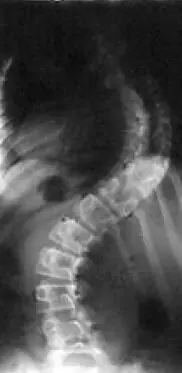 Scoliosis is an abnormal curvature of spine, affecting muscles, ribs and central nervous system. Scoliosis can impact the quality of life with limited activity, pain, reduced respiratory function or diminished self-esteem. The primary age of onset for scoliosis is 10-15 years old. Females are eight times more likely to progress to a curve magnitude. Early detection and treatment are very important.
Why Is Finding Scoliosis In The Early Stages Important?

Early identification of the disease and early referral can lead to non-surgical management.

If you have been looking everywhere for an alternative to surgery, you owe it to yourself to contact us.



You can expect:
Halt scoliosis before it gets worse

Improved spinal curve

Eliminate pain

Eliminate the need for surgery
Early Detection Means Correction. Untreated Scoliosis can be progressive.

Call us for a free consultation. (949) 551-2235
Symptoms of Scoliosis
AM/PM Mood swings

Female menstrual cycle problems
Headaches

Heartburn

A.D.D., A.D.H.D.

Thyroid T3, T4 problems

Low back pain

Asthma

Diverticulitis

On/Off diarrhea

Inner ear problems

Platelet pathology

Vertebrae disc degeneration

Evening exhaustion

Torso pain

Stomach digestive problems

Sciatic leg pain

Gall bladder problems

Depth perception

TMJ

Nec

k pain

Shoulder pain

Costal/Rib pain

Food allergy